Disney+ Offers Fresh Nugget for Mike Whaley's Journey in Film
It's never been his dream to be a superstar, or icon in the entertainment industry. In fact, in one interview we had with Whaley years ago, he mentioned he does it because it makes him happy for all the reason it's suppose within himself. No matter the productions or settings he finds himself in on a weekly basis, he knows what he wants and shows a particular sense of gratitude for it all coming together. That is why, Whaley finds success in the "nuggets" of journey.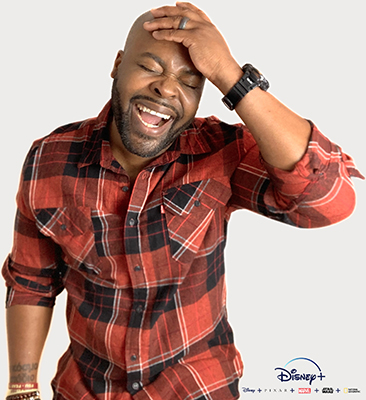 If you've been following what little has been in production occurring in the last few months of this pandemic, there would have been a good chance you may have seen the smile that made him familiar to us. Seems as though nothing has slowed down entirely for this actor, for in this year he has a movie that is set to air on Disney +. Safety," a drama inspired by the uplifting true story of former Clemson safety Ray McElrathbey, in South Carolina where Whaley plays the role of Officer Blake. The film, which is directed by Oscar® nominee Reginald Hudlin ("Django Unchained," "Marshall"), written by Randy McKinnon ("Where the Water Runs") and Nick Santora ("Scorpion," "The Fugitive at Quibi") and produced by Mark Ciardi ("Chappaquiddick," "Invincible"), will stream exclusively on Disney+. "Safety" is the empowering story of Ray McElrathbey, a young man facing a series of challenging circumstances, whose faith and persistence help him to triumph over repeated adversities and play football on scholarship at Clemson University, all while struggling to raise and care for his 11-year-old brother Fahmarr.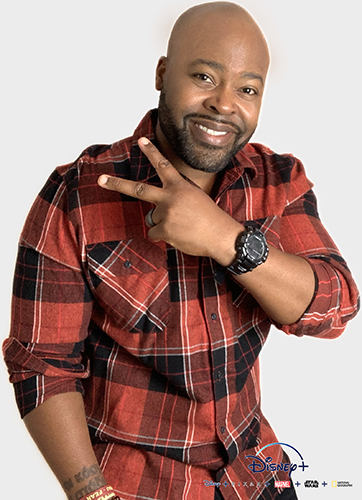 It's not his biggest role or the most memorable, but it is a role. Someone trusted me enough to earn a job in a production. You have to be grateful for that everytime," said Whaley. For him, it goes beyond the credit. It goes into being part of something he's always dreamed of; and that's a Disney movie. "I can't tell you how great of a feeling it is to know that I will be able to tell my 2 year old when she's older, that her dad was in a Disney film. For us as kids, there's something nostalgic about the castle." His part won't be the talk of the movie- but for his career, this will certainly be a nugget that will add to the collective pieces of the whole puzzle.
All images by Erika Coleman
---