Tasha Smith Takes Actor's Workshop, TSAW to the Digital Space Beginning August 31st!
Who said COVID is slowing people down? Tasha Smith is the perfect example of a woman taking advantage of the "extra time" we've been given through COVID-19. Smith is gearing up to release her virtual coaching program through her actor's workshop, TSAW. With the exciting expansion of the workshop in the digital space, we wanted to know all about her commitment to helping young actors around the world, quarantine life for Tasha Smith, and much more!
Tell us about the inspiration to create TSAW.
It was important for me to try to empower young black men and women like me that came from where I came from. When I moved to California and found the acting school, I was a part of and I taught there, it was a wonderful experience and I learned a lot. I looked around and saw there were no other blacks in the room (laughs). I told my teacher I wanted to reach more people like myself. There are so many talented people in Inglewood and off Crenshaw. I wanted to build a school that would help young black adults and children, so they had the tools of acting. I wanted to help create the next Michael B. Jordan, Issa Rae, Angela Bassett, the next me. They're not finding us here! With my teacher's blessing, I rented a space off Crenshaw. It was a small community-centered like room with folding chairs (laughs). I later rented a coffee shop and held acting classes. I wanted whoever had a dream to come. I felt like if you have a dream and passion, it will help get you far. That was the best thing I did Brandy, Mary J. Blige, Lance Gross, so many people have come to my school. It's been a blessing.
Why are you so passionate about helping young artists achieve their dreams?
I'm passionate about my community, people, and helping create opportunities that will help change peoples lives. Acting change my life, it gave me a creative outlet. It was important for me to help create a bridge for others like myself that wanted it. I'm passionate about my community.
Can you tell us about the launch of the virtual coaching program coming August 31st?
I've had my own studio for about seven years. We've done four to five classes a week for those seven years. After COVID, we had to shut the doors. I wanted to create a space for people to work. I had so many actors call and ask when they could come back to class. Everyone is going through it. I had to do research and training, so I decided to launch TSAW virtually. It's the best thing ever because I get to work with people from around the entire world.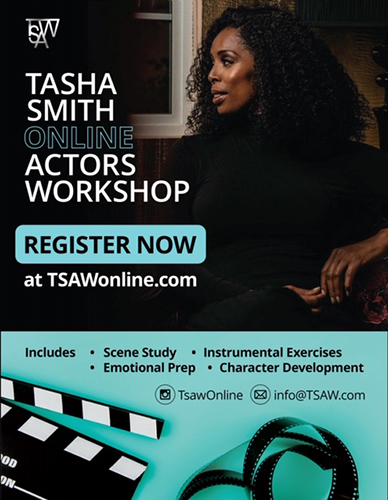 How has quarantine life been for you?
It's been a blessing. I launched TSAW virtually (laughs). I couldn't have done that without COVID. It's been a great time for me. I've been more creative and have developed more. A lot of times, we want to do things but can't because we don't have time so with COVID, I've just been taking advantage of this time to be more creative and create more spaces for young creatives around the world.
What can we expect to see from you in the future?
More directing and acting, you'll be seeing a lot more from myself and TSAW in the future.
For more on Tasha Smith's Actor's Workshop, click here.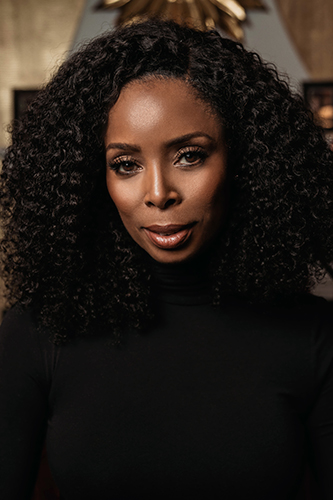 ---